Updated Through December 6, 2019
Established:  November 2006
Membership:
Chair: Susan Harvey
Vice-Chair: Mike Birdsall (non-Council member)
Members: Warren Iverson, Andy McDonald, Sue Neuner, and Peter Rimbos
Mission:  Investigate the area's transportation issues and offer potential solutions by working with government agencies and community organizations to ensure the Rural Area Stays Rural.
The Joint Transportation Initiative (JTI) was founded in 2013.  Chaired by the GMVUAC Transportation Committee, it is comprised of members from other Unincorporated Area Councils (UACs) and Associations within King County to address regional transportation issues and solutions. Current participants are:   GMVUAC, Four Creeks UAC (FCUAC), Upper Bear Creek UAC (UBCUAC), and Green Valley/Lake Holms Association (GV/LHA). 
JTI Mission: Investigate regional transportation issues through collaboration with multiple unincorporated organizations.   Develop and offer potential solutions to State, County, regional and local government officials to help maintain the Rural Area's character and quality of life. 
Major Activities:  The JTI prepared and submitted detailed Public Comment on the Puget Sound Regional Council's (PSRC) Transportation 2040 document in 2014 (PSRC Transportation 2040 COMMENTS) and its major 4-yr update, Regional Transportation Plan (RTP) in 2018 (PSRC RTP COMMENTS).
Transportation Committee research directly supported the following Area Council correspondence: Transportation Concurrency Update; Covington Master Planned Development; Speed Limit Recommendations; 276th Avenue SE Closure.
Regional Summit Meetings:
The JTI convened the Transportation Summit Meeting with State and Local government officials and agencies in September 2014. See the four Situation-Target-Proposals discussed: Usage-Funding Imbalance; Assessing-Requirements-Accurately; Concurrency-Adequacy; and Annexation-Debt-Transfer. 
The JTI convened a Regional Transportation Meeting with the PSRC in October 2016.  The purpose of this meeting was to acquaint the PSRC with the activities and goals of the unincorporated area councils/associations, and to plan how to best work together in the future.
Support Activities: The Transportation Committee supported the following Area Council efforts: King County Comprehensive Plan Updates; King County Code Amendments; and Black Diamond Master Planned Developments (MPDs).
Cedar River Landsburg Bridge Construction Closure Impact Study: The GMVUAC's guest speaker at its November 4, 2019, meeting was Mike Birdsall, Transportation Committee Vice Chair. When King County performed construction/maintenance on the Landsburg Bridge in August of 2019, the month-long closure had a substantial impact on traffic along the Issaquah to Black Diamond Road, SR169, the City of Maple Valley and the Enumclaw area. Mike is a former traffic analyst and decided the closure was the perfect opportunity to collect traffic data before and after the restrictions imposed on traffic and commuter routes. Mike prepared a detailed report (Birdsall – Landsburg Bridge Closure Traffic Impacts Report) and companion slideshow (Birdsall – Slideshow in pdf Format) that present his findings.
Master-Planned Developments: The Black Diamond MPDs comprise a proposed total of 6,050 residences and 1.15M sq ft of commercial space. These two MPDs are expected to place a tremendous burden on the regional transportation infrastructure in SE King County and, as such, are of great importance to the JTI (see Mission above). We have followed the proposed MPDs from the first EIS Public Hearing in 2010 and have taken a great interest in the Traffic-Demand Modeling to predict traffic flows and the subsequent Traffic-Impact Analyses to determine possible mitigations needed to meet road/intersection Levels of Service. A wealth of information on the MPD Conditions of Approval and the development Agreements with the Master Developer (Oakpointe) can be found in Transportation Summary.
Current transportation infrastructure being designed consists of two Roundabouts on SR-169–one at Issaquah-Hobart-Ravensdale-Black Diamond Rd and one at Roberts Dr (Auburn-Black Diamond Rd). Engineering design drawings for the two Roundabouts and their approaches and exits can be found at Roundabout Engineering Drawings [For more information on any of the foregoing matters, please visit our GMVUAC Correspondence page for GMVUAC Articles and Letters relating to this Committee.]
Issaquah-Hobard Rd Corridor: Results of the Issaquah-Hobart Rd Corridor Study, completed in February 2018 and published in March 2018, can be found from links on this City of Issaquah web page: Issaquah-Hobart Road / Front Street Corridor Study. The JTI will continue to work with City of Issaquah and King County officials in studying and seeking potential improvements along the full corridor.  In addition, the Washington State Department of Transportation is studying issues related to the I-90/Front Street Interchange.  To learn more about this project, please visit the following website: WSDOT I-90 / Front Street Study.
WSDOT/KCDOT/City of Issaquah Presentations:  At the Area Council's November 5, 2018, meeting, guests from local and State agencies presented and discussed the WSDOT I-90/Front Street Interchange Justification Report/Study and the Issaquah-Hobart Road Corridor Study. Guests included: Kyengo Ndile and Tim Nau (WSDOT Project Engineers), Jilma Jimenez (of WSDOT consultant BergerABAM), Rose LeSmith (King County Traffic Engineer), Aileen McManus (King County Supervising Engineer) and Kurt Seemann (Transportation Manager for the City of Issaquah). View the WSDOT PowerPoint presentation here (58 MB in .pptx or only 8 MB in .pdf format): WSDOT PowerPoint in pptx Format    WSDOT PowerPoint in pdf Format ; and the KC DOT presentation here (3 MB in .pdf format): KC DOT November 2018 Presentation . JTI is looking at the Issaquah-Hobart-Black Diamond Road as a whole, using a Corridor Approach, with all stakeholders (government agencies, cities, and those living in unincorporated areas) working together. The Area Council will update information regarding this project as such becomes available.
196th Ave SE Corridor: The Committee conducted and completed a detailed inquiry into certain traffic and safety related issues concerning the 196th Ave SE corridor from SR-169 to SE 240th St,. in particular, where 196th Ave SE intersects with 195th.  The full Area Council reviewed the Transportation Committee's report on this issue, and approved and submitted a Situation-Target-Proposal (STP) to the KC Department of Transportation with recommendations as to certain improvements to this corridor that could be implemented to address and mitigate the safety issues of concern.  The STP was submitted to KCDOT on May 8, 2018: 196th Ave SE STP.  From May of 2018 to April of 2019, the Transportation Committee advocated for lowering the speed limit along 196th from 40 mph to 35 mph; closing off entry to 195th due to the safety hazard;  eliminate the passing lane on 188th; and, lower the speed limit at 192nd and 196th.   In March, King County Road Services agreed to meet with the Transportation Committee in Issaquah for an in-person discussion.  While progress was made to eliminate the passing lane on 188th, the Transportation Committee was unable to get speeds lowered along the corridor.  Road Services did place advisory speed placards and advisory speed revisions for curves at the most critical areas, and cleared vegetation for greater visibility.
Hobart Area Speed Signs:  The Transportation Committee has been working with the Dept. of Local Services, Road Services Division, to improve safety by decreasing speeding in the Hobart area.  Within the 2018-2019 timeframe, radar speed feedback signs have been installed at SE 200th- Southbound, SE 208th – Northbound, SE 216th – Northbound, SE194th – Southbound, and SE 198th – Northbound.
Ravensdale Intersection – 272nd@Landburg Rd and Ravensdale Way:  Project Number 1134079 of the King County Road Construction – Roads Services Division for 2019-2020 Biennial – Executive Proposed CAP Summary by Fund states: " #100,000 Current Scope:  Kent Kangley Road and Landsburg Road SE Roundabout-To design and construct a roundabout at the intersection of SE Kent-Kangley Road and Landsburg Road SE.  Budget Request Basis: The budget request is based on currently available estimates for designing and constructing the project.  Fund for preliminary design is requested in 2019-2020, and funding for final design, acquisition, implementation and closeout is anticipated to be requested in 2021-2022."
On May 10, 2019 an informal meeting was held at Gracie Hansen to discuss the County's projected plans. Representatives of the Dept. of Local Services,  the Roads Services Division, several members of the GMVUAC Transportation Committee, and a room full of Ravensdale residents gathered to ask questions and give comments.  Residents are well aware of the safety issues that require immediate attention but want to have input into the planning process upfront.  Some residents signed up to be on the County's list to be notified of news pertaining to this project. The Community and the Transportation/JTI Committee will work together to build an action plan that will improve the safety of the intersection as soon as possible, preserve the identity of Ravensdale, and be as transparent as possible to residents.
External Links: (see also King County and Links webpages):
King County (KC):
KC Department of Transportation (KCDOT)
KCDOT Transportation Needs Report (TNR)
KC Comprehensive Plan (KCCP)
KC Code
Countywide Planning Policies
Regional:
Puget Sound Regional Council (PSRC)
Regional Transportation Plan
State (WA):
WA Department of Transportation (WSDOT): Department of Transportation (WSDOT)
Growth Management Act (GMA): Transportation Concurrency Goals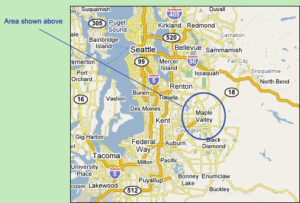 The GMVUAC serves the residents of unincorporated King County living in the Tahoma School District No. 409 (outside the city limits of Maple Valley).  Our Washington nonprofit corporation was established in 1977; we serve a population of 16,100 (2010 Census); and our service area is 116 sq mi.  Below is a map of our Service Area and the four Community Areas: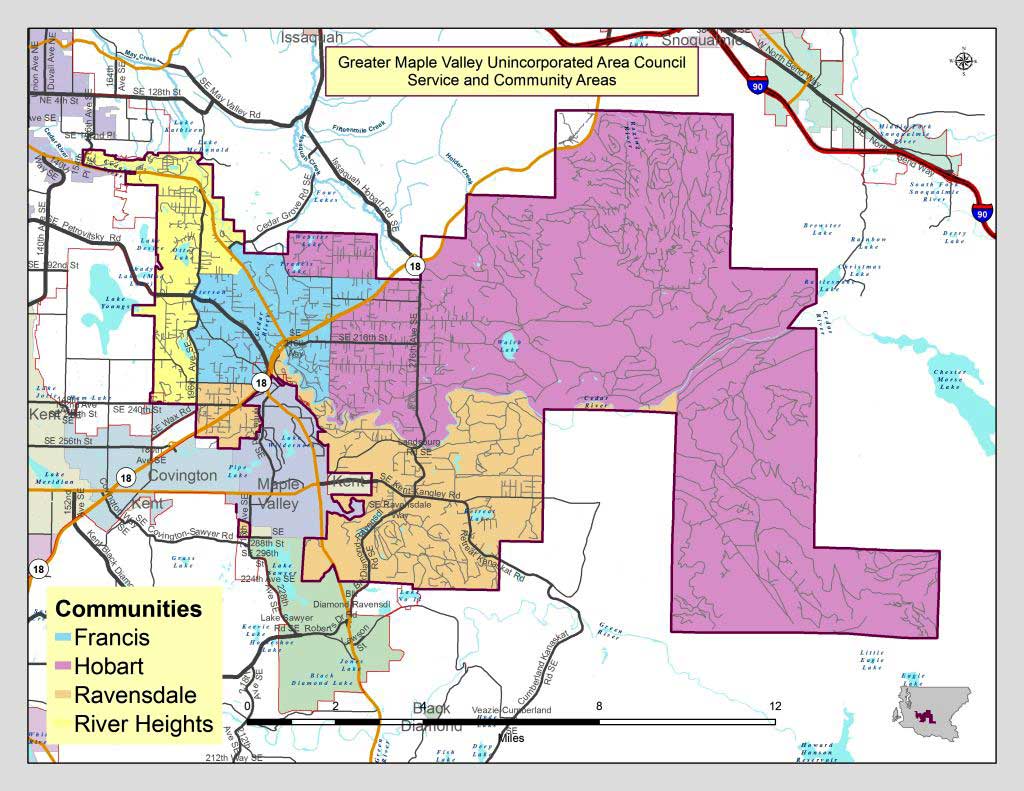 2018/2019 GMVUAC Newspaper Articles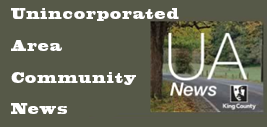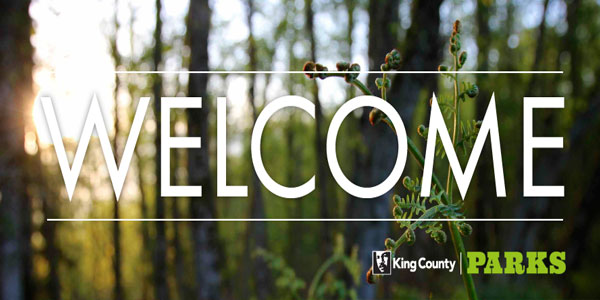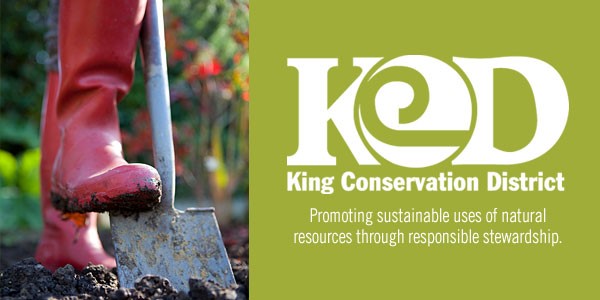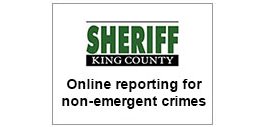 Hits: 333