Growth Management Committee [est. 2/06]
Membership:
Chair: Peter Rimbos
Vice-Chair: Rhys Sterling
Members: Lorraine Blacklock, Hendrick Haynes, and Warren Iverson
Mission:
Monitor King County (KC) and local jurisdiction land-use decisions, Environmental Impact Statements, proposed and enacted ordinances, and Comprehensive Plan updates through interactions with key Washington (WA) State and regional agencies, County departments, and the County Council Transportation, Economy, and Environment (TrEE) Committee.
Major Activities: The Committee led the following Area Council efforts.
2017
King County Action Report – Sammamish Valley Wine & Beverage Study – Comment Letter
King County Comprehensive Plan Updates:
2016
Public Review Draft Preparation Comments
Chapter 2 – Urban Communities
Chapter 3 – Rural Area and Natural Resource Lands
Area Zoning and Land Use Proposals
Public Review Draft Comments
Growth Management-Related Comments
Additional Comments
2012
KC Update – 12
Joint UAC KCCP Comment Letter
KCCP Update – 12
2009
KCCP Update-09: (Comments: KC DDES)
2008
KCCP Update-08: (Add'l Comm: KC DDES)
KCCP Update-08 (Comm: KC Council's GM&NR)
KCCP Update-08 (KC Council)
KCCP Update-08: (Comm: KC DDES)
2004
KCCP Update – 04
Black Diamond Master-Planned Developments:
Black Diamond MPD Oral Testimony
Black Diamond MPD Written Statement
Letter on Black Diamond MPD to KC Trans/Economy/Environ Committee
Black Diamond Master Planned Development Hearings
Master Plan Developments
Letter of Concern
Issues: Committee research supported the following Area Council correspondence.
Marijuana Growing Operation: Conditional Use Permit CDUP 14-000
Marijuana Production Facility:
Technical Review Letter for CMST14-0001
Marijuana Production Facility
Isolated Industrial-Zoned Parcels: Public Hearing on Ordinance 17893
Urban-Serving Facilities:
Proposed King County Code Change: Retention Ponds;
Rural Amendment
Covington Master-Planned Development:
Covington MPD Ordinance
Covington Cover Letter
Covington DEIS Comments
School District Boundary:
ESD-TSD Boundary Statement
Enumclaw School Board Testimony 1
Enumclaw School Board Testimony 2
Reserve Silica "Demonstration Project": Reserve Silica
School Siting:
Letter to State House Bill 2377 – School Siting
Letter to State House Bill 2586 – School Siting
Letter to State Senate Bill 6426 – School Siting
SSTF Recommendations
School Siting Task Force
Joint Letter from UACs
Letter to the Growth Management Planning Council – Schools
Pacific Raceways:
Pacific Raceways;
Letter to KC Executive — Pacific Raceways Ordinance
Community Service Areas: Community Service Areas
King County Code: Final KCC Recommendations
Permitting Process: Permit Process Improvements (Comments: King County DDES)
Annexations: Annexation Letter
External Links: Links to key agency sites, planning documents, and reports of interest.
King County (KC):
KC Department of Permitting and Environmental Review (DPER)
KC Comprehensive Plan (KCCP)
KC Code
Countywide Planning Policies
Growth Management Planning Council (GMPC)
Regional:
Puget Sound Regional Council (PSRC)
VISION 2040
State:
WA Department of Commerce (DOC) [Comprehensive Planning Guidelines]
Growth Management Act (GMA)–RCW 36.70A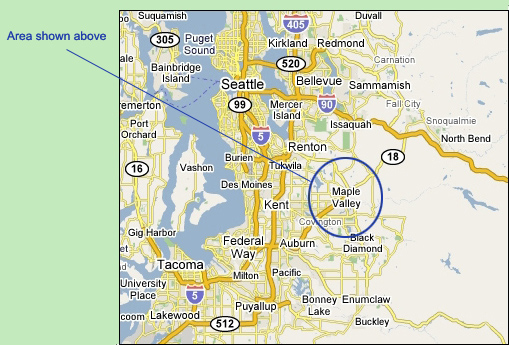 We serve those that live in the Tahoma School District, but not in the city limits of Maple Valley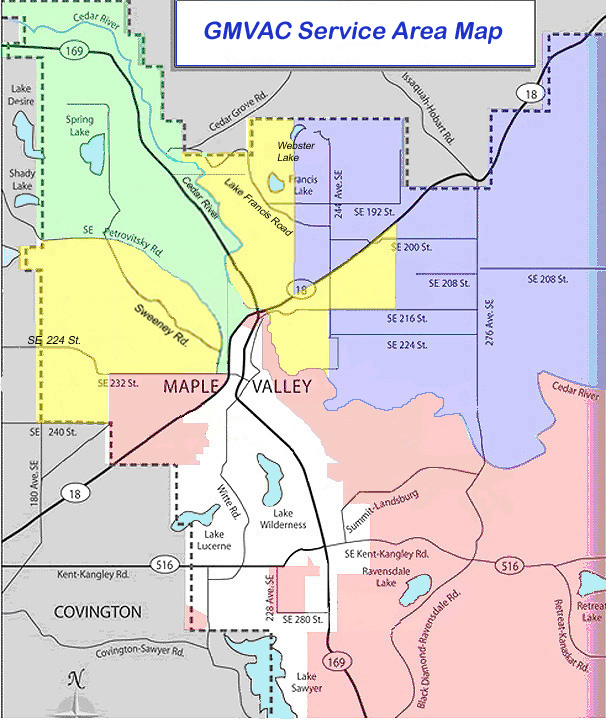 Service Area Stats
Established: 1978
Population: 16,100 (2010 Census)
Area: 116 sq mi