Vision Statement:
Our community's Rural Character will be supported by facilitating strong local ties and communication between the public, organizations, and government; promoting locally owned businesses and supporting quality education; protecting the environment, and maintaining landowners' rights and responsibilities; promoting controlled and well-planned growth with appropriate infrastructure; ensuring proper representation for rural interests and needs; and supporting the health and safety and the privacy of our vibrant community.
Puget Sound Regional Council VISION 2050 (p.40):
"Rural Areas are expected to retain important cultural, economic, and rural lifestyle opportunities in the region over the long term. They are not intended to be served with urban services or accommodate a significant amount of residential or employment growth. VISION 2050 calls for reduced rural population growth rates in all counties. Counties are encouraged to plan for even lower growth—where possible—than contained in the Regional Growth Strategy."
NOTE: Links to external websites do not constitute an endorsement by the GMVUAC.
Rural Area Unincorporated Area Councils (UACs) and Associations (UAAs) and Organizations
The GMVUAC often works with these organizations on County-wide issues.
Drop us a line
Ask a question or express your interest:
GMVUAC
PO Box 111
Maple Valley WA 98038
** The GMVUAC holds its annual operating model train show the third weekend of each October during the hours of 10:00 AM – 5:00 PM on Saturday and from 10:00 AM – 4:00 PM on Sunday at the Gracie Hansen Community Center, 27132 SE Ravensdale Way, Ravensdale.
** Our 22nd Annual Train Show, held on October 19-20, 2019, drew over 780 family members and friends — THANK YOU!
read more
Your Area Council serves as an all-volunteer, locally recognized advisory body to King County on behalf of all rural unincorporated area residents living in the Tahoma School District.
The twelve-seat Area Council currently has three open seats. If you have an interest in joining please send an e-mail to: info@gmvuac.org or attend a monthly meeting and express your interest.
Citizens who are not members of the Area Council or do not live within the Tahoma School District still are eligible to join and serve on any of the Area Council's three major subject-matter Committees: Environment, Growth Management, or Transportation, as well as the Ad Hoc Economic, Public Relations, and Train Show Committees. The Area Council welcomes your participation.
read more
Lakeside Industries, Inc. (LI) has proposed to King County DLS-Permitting (DLS-P) to move its Asphalt facility, currently located in the City of Covington along SR-18 at SE 256th St to a site along SR-169 (in close proximity to the Cedar River):  18825 SE Renton-Maple Valley Rd. Currently, DLS-P and LI continue to exchange questions and answers. On October 13, 2020 the GMVUAC submitted its formal Rebuttal to LI's August 27, 2020, Response to both Public and King County comments.
read more
Drop us a line
Ask a question or express your interest:
GMVUAC
PO Box 111
Maple Valley WA 98038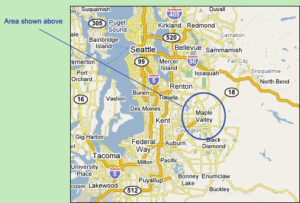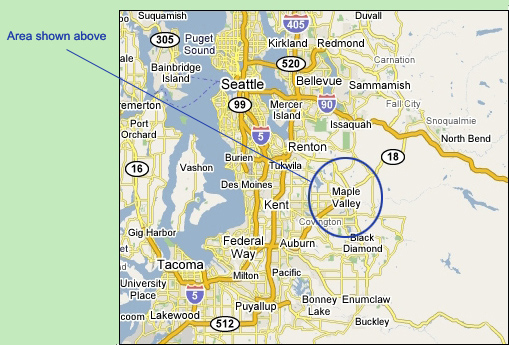 The GMVUAC serves the residents of unincorporated King County living in the Tahoma School District No. 409 (outside the city limits of Maple Valley).  Our Washington nonprofit corporation was established in 1977; we serve a population of 16,100 (2010 Census); and our service area is 116 sq mi.  Below is a map of our Service Area and the four Community Areas: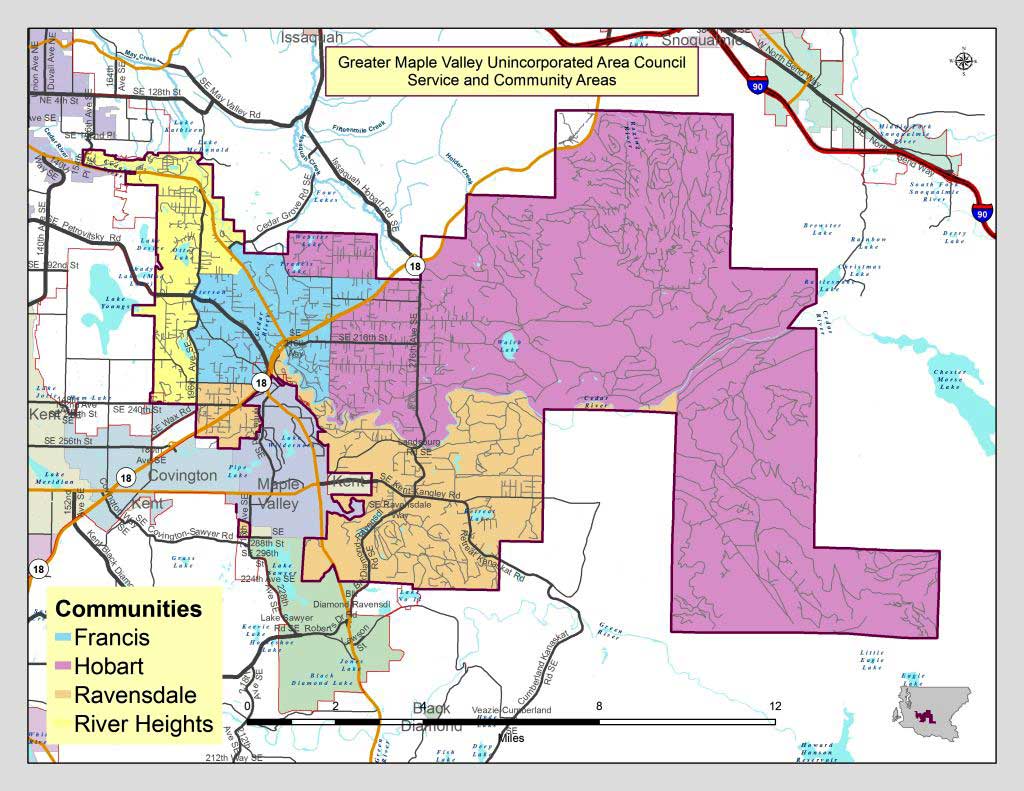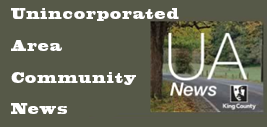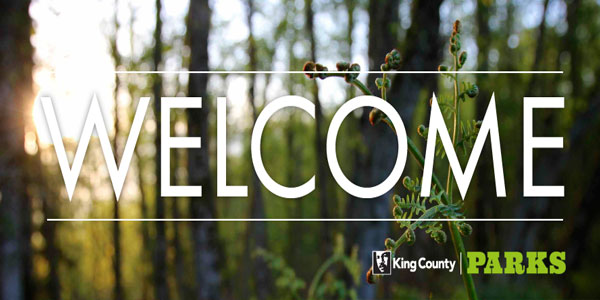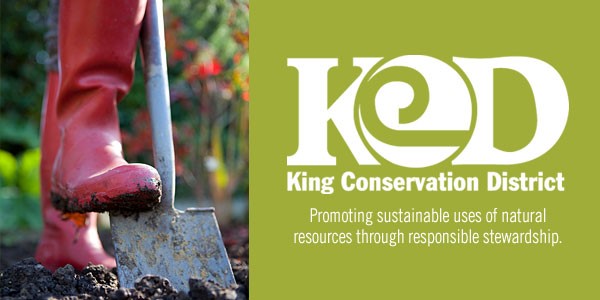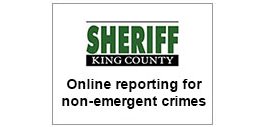 Hits: 131047